Welcome to the dharmaphotos blog!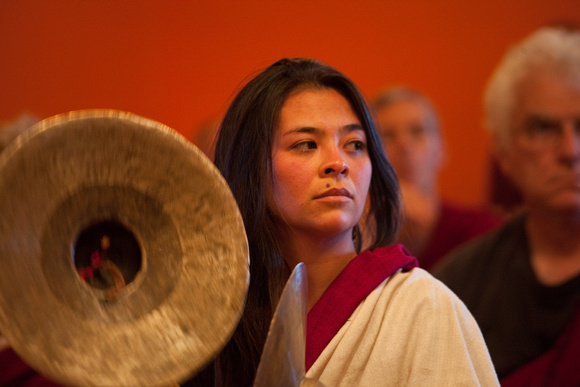 Just a few decades ago, the first great teachers of Vajrayana Buddhism came to the West. The teachings they brought about the nature of mind, about our inner reality and truth, quickly found a home. It has been my priviledge and joy the hear those teachings, and to take part in meditation, practices and ceremonies that deepen our understanding of and further develop our capacity for compassion and wisdom.
Along the way, I've had the honor to photograph and document profound teachers and sincere students who are genuinely practicing Vajrayana Buddhism in the West, as it takes root and flourishes.
Please enjoy and feel free to download these pictures for personal use. When you share them, please link them with attribution to John Swearingen. These photos are shared and covered under a Creative Commons license for non-commercial use, so please contact me if you have commercial interests.
May all beings benefit!